GOLF SIMULATOR FEATURING 90+ COURSES
NEWLY RENOVATED GOLF SIMULATOR BY ZONE GolfIn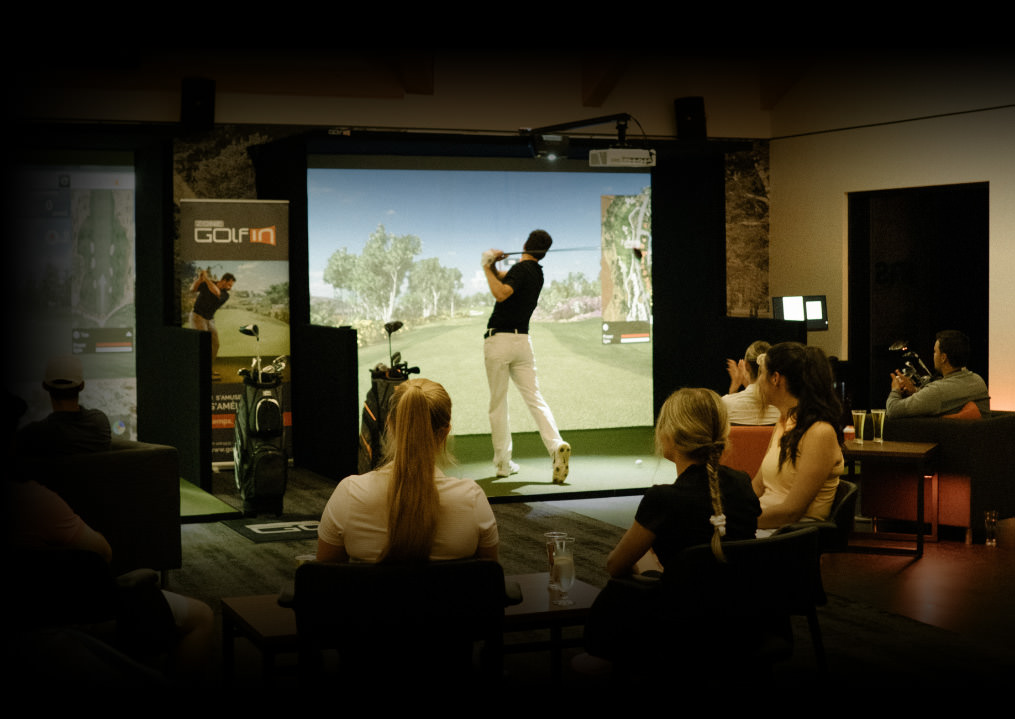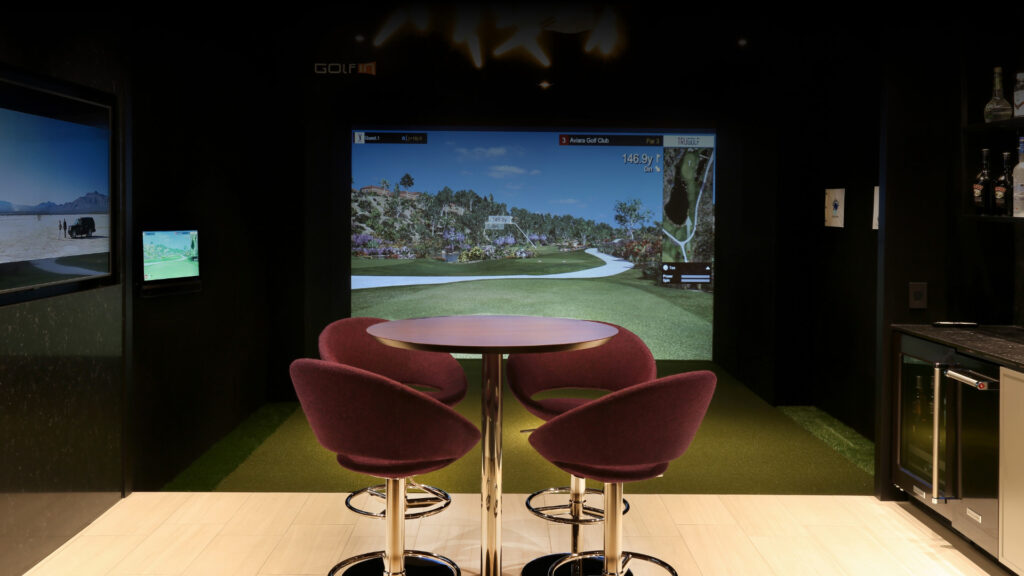 Rules for Indoor Golf:
You should schedule your indoor golfing session based on a time frame of about one hour per golfer.
Each simulator can be booked for 1-4 golfers.
Please note that all tee times must be booked in advance, prior to your arrival.
Tee Times
7 AM First Tee Time 
7 PM Last Tee Time (Club closes at 10pm)
Tee Time are required.
Indoor golf is NOW Open !!
Our Canadian-made GolfIn golf simulators feature GolfIn's unique IDRA camera: the finest virtual golf simulator camera available. Precision tracking technology guided by two high-speed cameras faithfully capture club movement and allow you to analyze every aspect of your swing. 3D vision technology recreates the realism of a golf game in every detail, from tee off to green.
With a choice of over 90 different courses, you can try some of the most famous courses in the world and each course can be modified to any skill level. Our golf simulators offer a year-round opportunity for golfers to improve their game or to enjoy an entirely immersive golfing experience. With indoor golf at Irish Hills, golf is never out of season, even during the winter months!
Please reserve your spot via call or online request form
Call Now
Reserve A Spot
Online Reserve Request form